FS22_Multy_Fruits_Liquids_Trailer_FS22_By_BOB51160
1.0.0.3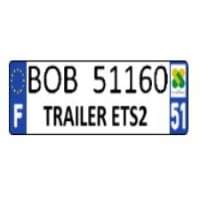 Hello everyone today I present to you Version 1.0.0.3, the mod FS22 Multy Fruits Liquids Trailer FS22 By BOB51160, Capacity = 90000 Liters / Price: 95000 €, You can load all types of bulk or liquid products according to your card , and you can empty at the place of the train, and a silo, or harvester, for more information see the photos attached, so go ahead and have a good game everyone .......BOB51160.

La version 3 a ajouté du chocolat et du fromage.
Version 3 added chocolate and cheese.
Version 3 Schokolade und Käse hinzugefügt.
Files
About Mod
| | |
| --- | --- |
| Latest Version | 1.0.0.3 |
| Game | FS 22 |
| Category | News, Updates |
| Downloads | 204 |
| Created | 4 months ago |