Traffic Sign Pack
v 1.1.1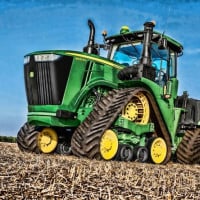 Description:
A pack with over 70 placeable German traffic signs for decoration.
Changelog 1.1.0.1
• The beacon (right) was corrected (showed characters on the left)
• Placed lane markings can now be deleted (sold) again.
Changelog 1.1.0.0
• The erroneous entry in modDesc (log warning) has been removed
• The reflection (SpecularMap) has been revised and renewed
• 18 new road signs have been added
• 8 asphalt characters have been added
• A crosswalk facility has been added
• 2 traffic lights have been added (switched green / switched yellow flashing)
• Illuminated traffic signs and traffic lights cost 3 € per day / piece
• Updated PDF poster.
Credits:
Landbauer

Files