2013 Chevrolet Tahoe
1.1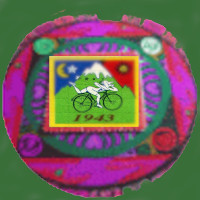 Updates
latest

Version

1.1

· 2013 Chevrolet Tahoe
2 years ago
2 version of popular SUV for MudRunner.
Mod v 1.1 have:
– various animations
– your cargo ;)
– few addons
–
added missed texture
– improved textures
– improved other small things
– compatible with converted sr scaut trailers
– fixed other small bugs

Tested: Mudrunner v14.08.19 + xbox one gamepad
required dlc_usa
I recommend install the latest version of spintiersmod for a comfortable game.


For a satisfying game, play on gamepad in hardcore: mode :]
enjoy n have fun.
2 version of popular SUV for MudRunner.
– various animations
– your cargo ;)
– few addons

enyoj n have fun
Files
Download Latest Version
Version: 1.1
Updated: 2 years ago
Total Size: 42.11 MB
About Mod
Latest Version
1.1
Game
MudRunner
Category
Cars
Downloads
4885
Created
2 years ago
Last Updated
2 years ago
Last Virus Scan

0/87


More Details