Renault Type G 1902
21.05.18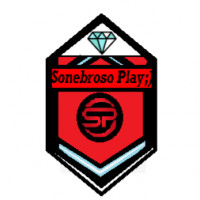 1902 Renault Type G for MudRunner.

tested version of the game from 21.05.18, but works smoothly in the latest versions of mudrunner.Ok.Well I think right.

Description:
- tested game version from May 21, 18
- nothing replaces
- the model has its own sound engine
- the pieces animation model model gets dirty
- the model has its own wheels
- the model has its own configuration
- work lights
- present the driver model from afar it seems to close

Author: woodingot

all mod rights belong to woodingot.
and the right of the video belongs to FeVailon.

FeVailon channel link:https://www.youtube.com/channel/UCa1xw_Dg0UBcWbVaJn0mpSA

OBS: Launched in 1902, the Renault Type G was one of the first cars in the world, the car weighed 750kg and had only 6 horses, amazing!

Description of the car picks up on the Getaway Driver channel.
Getaway Driver channel link:https://www.youtube.com/channel/UC9rkmxg50hsOt8F-UI3nLRg

This car is a long time ago, for you to have a notion the mod was launched on 03.07.2018 at 08:54:13, but I decided to do the Up Here in ModLand for everyone to know about this gem will be rare, but if you already knew about the existence of this car, no problem, but here's the tip that if you want to download the car, now on ModLand it is available for you to download. Ok. I'll leave the Link to the Page that I Download the mod, if you want to download there, there is your choice.Ok Thank you for your attention.

Videos
Files