Logistics XL
1.0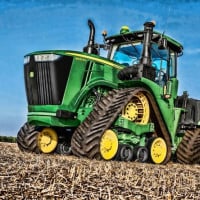 The map is not "for an hour" or "for a day", it is 1.7x1.7 km in size and designed for SpintaersMod! Install the latest version of spintaersmod for a comfortable game.
You are a driver of a transport company and you have a lot of work to do - there are orders from builders, road builders, and also from an old acquaintance, Kuzmich.
1. First, the old wooden bridges were damaged after the flood - you have to fix them first.
2. Also a garage van rolled under the bridge - it needs to be retrieved and spare parts distributed to all four motor pools in the area.
3. Construction workers at the concrete plant need rocks from the quarry for crushed stone.
4. Bricks need to be delivered to the building materials plant.
5. From the factory to the construction site - concrete slabs.
6. To bridge repairmen - concrete beams from the railway station, and metal ones for the big bridge - from the warehouse.
7. Still need to lay pipes at drainage repair sites.
8. Kuzmich asks you to run some errands for him, in return he will share with you one case of vodka from those he asks you to bring him. It is possible to share it :-)
9. The second task of Kuzmich is to build a banya (you need clean logs).
10. Third - to bring Zaporozhets in the garage (iron garage in the yard. Attention! Do not unload the Zaporozhets in other places!).
11. Fourth - to repair the boats at the boathouse - for this purpose bring boards.
12. And finally, you have to deliver the wood to the sawmills.
Well, have a good job!
Own loads are transported in bulk. Don't forget to install NH and tatra - you need them to haul rocks. But you can also put your own cars in.
______________________________________________
Special thanks to NVLGN and SERJ.46!
_____________________________
We are in Discord: https://discord.gg/gyNDKaP
_____________________________
Would you like to thank the author? Yandex.Money -
https://money.yandex.ru/to/410013668082232
Credits:
Dmitry Shuleiko (dmitriy1815)
Files