Squarebody Trail Bruiser
1.0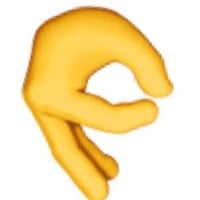 What could be better than a 1400hp…twin-turbo…crew cab super-truck…? Well, 2 of them of course.
With multiplayer in mind, the Squarebody Trail Bruiser is as close to as you can get to direct competition with my last mod The Crew Cab Trail Brawler.
The 70's Icons share the same chassis…motor…tunes…and basics parts but with unique styling. This truck/chassis is a tiny bit shorter due to the short bed, but they both have near-identical departure angles.
This truck is unbranded, so fingers crossed we see it on consoles soon.
If you hate the fender flares stay tuned, I have a less-modified classic version of this truck coming soon as a separate mod and she's a looker. (had to keep the file size down for consoles)
As with all my other mods, this one also has quite a few body mods, including a short bed conversion (it was originally a long bed dually 3D model).
The truck is built around the TrailRunner Spec Parts & Tunes from my previous builds. It's a great OP-ish power-to-control ratio.
Speed Tune Disclaimer: The Pin it to Win it Tune & Speedy Gonzales Trans are strictly meant for bashing and hooning the truck. These are in no way intended for normal gameplay.
The truck has a super-soft suspension so it's pretty much worthless for towing unless you use the specific towing suspension. An add-on to the [IR] Gooseneck Trailer Pack is a standard hitch and gooseneck option. (Thanks IR)
Pro Tip: Pin it, and hold the turns longer than you typically would in SR to kick the back end out and power-slide turns. Also, all my transmissions have a High Gear if you need a bit more speed.
This is a work in progress so there might be some changes along the way.
Credits:
JohnJohnHotRod
Files