Hummer H1
1.0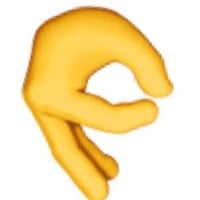 The Hummer H1 is a four-wheel-drive utility vehicle based on the M998 Humvee, which was created by AM General. The vehicle was produced from 1992 through 2006, and was the first of what became the Hummer line.
This project has been a huge undertaking with a culmination of about six months of work. So I'm very proud to share with you this iconic mod. Respect my work, please. Many of the assets used have been paid out. Private uploads are not permitted. Stay tuned for additional variants. This is a project that is evolving!!
Thanks to:
Model and NPT wheels supply NitroScot.
Alpha7er0 for Nitto tires supply.
Tnb_BigDubz donates tires to Interco.
Ranger for suspension set TAK-4 and radar unit assistance.
My testers: ArefTheGreat and RebelTrx01. You are all legends. You are legends. Thank you.
My Patreon supporters.
Upgrades
Engine: Duramax 6. Engine 6L V8 (Stock, Tuned).
Gearbox: GM 4L80-E 4 speed, Allison 1000 5 speed automatic.
Suspension: Independent Tak4 after market (LOW/RAISED).
Winch: Stock Scout, Autonomous Scout Extended.
Tires: Full Range
Diff. Lock: Installed
Frame Addons: Several Body and Roof customisation options
Visuals
Roof Top:Customization options in full range.
Bumpers: Stock, Predator
Misc: Full range of options for customization.
Exhaust: n/a
Rims: Authentic rims selection.
Dashboard Full working gauges will high attention to details as should be expected from my mods.
Color
Full selection of colour options
Interior Customization
Bubbleheads. Custom Air freshener
Credits:
Iceberg101
Files