SnowRunner Miyuki's base tweak
1.0.0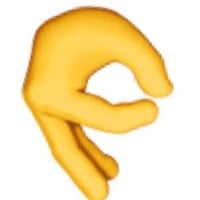 This file contains the following modifications i've made.
– unlock all trucks.
– regions unlock
Winches with a length of 50 & 75 metres, and can work when the engine is off.
Superbright blue-white headlight beams led.
Upgraded large and mini cranes.
Unlocking accessories (expecting certain decorations).
– all other trucks that uses the same engines, parts, suspensions, tires, sounds on the vehicles listed below will also benefit from the modification.
– chevrolet apache / chevrolet ck1500
Engine torque increased by 40%.
aat-8v 5. 2 modified custom motor for maximum power-to-weight ratios.
Improved fuel consumption and durability.
Increased capacity of the fuel tank from 95 to 380 (apache).
Enhanced capacity of the fuel tank from 80 to 320 (capacity 1500).
Roofrack's fuel and repair parts doubled.
Fuel and repair parts doubled trunk.
blue-white headlights
Improved traction on mud and snow tires in particular.
voice assistance added
Set up diff lock (ck1500).
Further body colors / new paint set.
Added additional pneumatic options.
added active suspension
added trailer hitch (apache)
– hummer h2
Engine torque increased by 50%.
installed diff lock
Increased capacity of the fuel tank from 80 to 320.
Added additional pneumatic options.
Roofrack's fuel and repair parts were doubled.
Fuel and repair parts doubled trunk.
blue-white headlights
Improved fuel consumption and durability.
voice assistance added
improved traction especially on mud and snow tires
-royal bm17
Increase the torque of the engine by 50%.
Modified gb-8v 2300c for maximum power-to-weight ratio.
Improved fuel consumption and durability.
blue-white headlights
The suspension is steeper (less body roll).
voice assistance added
improved traction especially on mud and snow tires
-krs 58 bandit
Fuel capacity increased from 150 to 300.
Engine torque increase by 50%.
Improved fuel consumption and durability.
blue-white headlights
diff lock switchable
Fuel and repair parts doubled trunk.
Added additional motor options.
Stiffer suspension (without rolling body).
cleaner exhaust smoke
voice assistance added
improved traction especially on mud and snow tires
Credits:
miyuki2
Files