Snowrunner Overhaul Mod Beta v0.1 Mod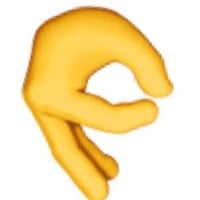 Description:
Before you install this mod…let me say some words first. This Mod is not for people who want big tyres, the best engines or other unrealistic settings ! I tried to make the Trucks and Cars realistic as i could for now. The Trucks and Scouts are much worse now in terms of their engine performance. Nontheless the driving abilities in the terrain should better now, because they dont bounce much anymore.
This Mod is still a Beta so its WIP…but i wanna share it with you to get some advice and response from the community !
If you write comments, please in english or german. You can also add me in the official Snowrunner Discord if you want: maxx2504/Micha#8351
Installation and additional Infos at the bottom!
So here is a list of the things i changed (chronologically) so far. I don't write down all small details because the list would be too long !
Cameras:
– Position in and outside of the trucks/cars and trailers
– Cockpit positions improved
Engines:
– Realistic torque (as close as possible to the original one; except for some trucks, which would be undrivable then)
– Damage thresholds
– Responsiveness
– Damage and normal fuel consumption (I use my own formula to calculate the consumption and needs still some work due gameplay balance)
– Prices for scouts are cheaper, trucks engines are more expensive
Gearboxes:
– 10 Gears for all trucks
– 6 gears for all Scouts except the Tuz-166, which has 4 gears now.
– Damage and normal fuel consumption per gear changed
– Idle fuel and AWD modifier changed
– Gear ratios
Suspensions:
– Smoother damping of all trucks and scouts
– Reduced damage thresholds
– Height fixes (rear and front axle)
– Broken wheel damage multiplier reduced
Trucks/Scouts:
– Center of gravity improved
– Realistic weights (or lets say as close as possible)
– Realistic tank sizes
– Tyre positions on the chassis (small fixes)
– Spring and damping adjustments of some parts like cabins and chassis
– Steering angles, responsiviness, steer speed, backsteer speed
– Steering angle for trucks is 40 degrees, Scouts have 30 degrees
– Some trucks now have less options to change wheels in size and form (espacially old trucks)
– Added some new roof cranesockets for the Scouts
– Frame addon weights
– Reduced repair and fuel options of the maintainers and service addons, visually model now fits the repait options: 1 tyre…so you can just repair 1 tyre
– Cranes (small and big) are much stronger now
– All Trucks are available everwhere. no country restriction (i maybe change that again in the next version)
Trailers and Cargo:
– Realistic weights of all cargos and trailers (some are reduced again…because it was undrivable)
– Trailers no more lean much to the sides, 1 degree is maximum now
– Trailers can now turn 360 degrees on the trucks sattles
– Better suspension (still need some work on some trailers)
– Fixed some attach point for winches on the front carts
– Fixed some wheel positions
– Front carts can now turn 360 degree but wont turn back to their original position when you detach the trailer
– Prices are now doubled when you buy them in the shop
Wheels:
– Totally reworked friction of all wheels (to match the higher payloads)
– All wheels have now average stiffness (yes also the mudtires); except the scout trailer wheels which are stiff
– Prices are all doubled
– Swapped some meshes to change the look of the wheels
Winches:
– All winched have improved length and strength values
– The best winches of the heavy and medium trucks are now autonomous
– Scout winches still automomous
– Prices are higher
Known Issues:
– The front wheels of the trucks sometimes wiggle because of the higher weights
!!! Installation !!!
– Search the install path of your Snowrunner game
– Go to SnowRunner\en_us\preload\paks\client
– Copy and save your original "Intitial.pak" file !
– Open the original "Initial.pak" file with WinRAR
– Drop the "[media]" directory of the mod into the initial.pak file
– Start the …. WAIT ! Read the Infos first ! 😉
!!! Additional Infos !!! Important !!!
– When you wanna use a savegame with my files….please have in mind that you must buy new wheels for your trucks. Also there might be other bugs (i have none atm). I would recommend if you test my files first on the Testmaps in the game or you just start a new game with the mod.
– As i said before this mod is still WIP. So please have that always in mind !
– Don't use some part of the files alone, like the camera files. The files in this mod are coordinates to each other.
SUBSCRIPTION DON'T WORK ! Install this Mod manually !

Credits:
maxx2504
Files