Somewhere in Ukraine 3 – khana village! Map
1.0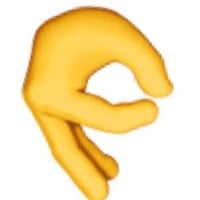 Good evening! I'd like to introduce my third card. She's got a mini-plot.
Our hero, who stumbles around (in his parents' old apartment), finds the key to ZIL's dad. When he's ready, he's going to his hometown. When he arrives, he sees Sidorovich's old friend. After the conversation, they will open our father's hero's garage together. ZIL was already on the street after several minutes. But they go to have a bite to eat before watching what happened to ZIL over the years.
But suddenly there is an explosion in the center of the village. The house's debris falls on our hero and he can do nothing. He calls the firemen after he receives the phone. Our hero shuts his eyes and sleeps. Wakes up in the hospital already. He was told in a coma at the hospital for three weeks and was lucky that there was no fractures and that Sidorovich's arm was broken. Then a policeman comes in and says that the houses of the residents must be repaired with firewood. There's a fracture in Sidorovich, and two forestmen who lived nearby cannot bring firewood because they're sick and old. After our hero leaves the hospital, a policeman catches him and gives him keys to the cars of the forestmen. So our hero begins to suspect an old grandfather who 15 years ago escaped from a psychiatric hospital.
He was seen last in a van (with windows boarded by the river). And so, you have a choice: go through the map or find this grandfather!
2 garages (one open, one closed);
10 sawmills (breaked houses);.
– 1 felling site;
– 1 gas station;
– 7 recognition points;.
– 4 trucks.
Credits:
MAFIATIM
Files