Ural-Next
1.0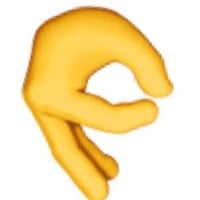 An envelope from this mod's MudRunner. At the request of the player, I made an envelope from MudRunner.
The mod has:
17 of its add-ons and 5 of its default;
Good cross-country skills and speed;.
Your sounds and your loads;
– Can carry 3, 4, 6 (eg multiplayer), and 8 points of cargo for a loner.
Author of the 3D model: zura 4848. Authors of add-ons: Den Huan, zura4848, RAMAXA, Golman RS (for which many thanks to them).
What was done:
The car and all add-ons have been re-textured and color adjusted (including normal changes). The lighting has been completely redone (and also the headlight finder is redesigned and when you turn the steering wheel it turns and illuminates everything in your path, of course not as brightly as the main light).
Also, the gearbox, power, cross-country ability has been redesigned. Some addons have been removed and replaced by others. Some addons have been converted from the old Spintires version. The mod has been assembled for friends and won't be motivated. I haven't yet thought about making it public, but at the request of the players I post it. There are 3 unpleasant minuses so far: water goes into the salon, bridge physics and fists animation. In the future I will try to finish everything.
Credits:
aleksandr
Files