Mister Ginger (cat NPC)
1.4.3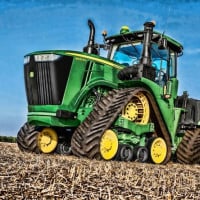 He's a ginger cat who follows Jas around the city and visits other village people. Some love him, others don't. He has many names, like all good cats.
Sometimes he can talk randomly. Because some dialog (i.e.: the Dumpster Diving Dialog) is hard coded and I cannot change it into one character without making it change for everyone (I would appreciate it if anyone could advise me on that). You're hallucinating, I guess? Or perhaps cats are talking? Try to become friends and see him!
Mister Ginger is not your average house cat, you might have guessed.
Designed in conjunction with my Immersive Marnie mod. Both will work independently, but the installation of it as a real character will increase immersion (and mean that it is not merely a character in a few scenes).
Note: While I tried to remain fairly close to the core game canon, I have broadened my love and characters somewhat. This led to a couple of further contradictions with other mods, which also expand.
It has been tested and designed to be compatible with Karmylla Immersive Maps.
It was partially tested with SVE and should be mostly compatible but not necessarily compatible with festivals.
It is compatible with the Goddess of Ran's Harvest.
If you have any problems, please let me know.
This mod adds multiple custom Shane sprites. If you have a program that adjusts the sprites of Shane (i.e.: DSVO), it may be temporary or invisible.
This is one of my first mods, so let me know if you have any problems or concerns, or if you have any bugs or typos.
Baooduy has created a (very adorable) alternative portrait if you want to install Mr. Ginger, but want to have more anime-like esthetics into your game.

Two-heart Scene:
Spoiler: Show
After 2pm, visit the city on a sunny day.

Four-heart Scene:
Spoiler: Show
Attend the Aerobic class of Caroline.

Five-heart Scene:
Spoiler: Show
On a sunny Friday afternoon, visit the beach.

Six-heart Scene:
Spoiler: Show
After seeing the previous scenes, the Wizard will send you a letter with the details.

Eight-heart Scene:
Spoiler: Show
After dark, visit the forest.

Ten-Heart Scene:
Spoiler: Show
After dark, visit the city. It's in two parts. The second part is triggered by the next sunny morning leaving the farm to the east.

TO INSTALL:
1. Make sure you have Content Patcher, TMXL and SMAPI installed.
2. Unzip/drag the entire folder into your Mods folder (note there are two folders inside, the TMX one only contains his festival positions so he can attend the festivals).
3. Open your game and meet the cat!
Files