Better Skidmarks
Alpha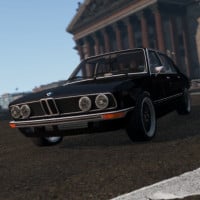 Hello,
have you ever been wondering why there aren't any skidmarks on dirt while rallying? If you did, I have solution for you.
This is mod with modified texture and displaying of skidmarks, so they can be seen even on loose surfaces. Base texture wasn't fitting and overall looked terrible on roads. So I asked
Cessni
, if I can use his mod which changes texture of skidmarks.
On asphalt, they looks amazing, and on loose terrain roads... well, it is better than nothing, but to make it work properly, I firstly need to find a way how to modify speeds of apearing skidmarks in different skid speed.
Also, they look good only on new
PBR
dirt roads, so I recommend admiring it only on
East Coast, Utah, Small Island, Jungle Rock Island, Derby Arenas or Industrial Site
. Unluckily not Italy(devs, remaster Italy
)
Thanks very much to Cessni, for providing me his work as a great starting point.
(Please keep in mind this is early Alpha, and my first atempt of making any kind of mod, and I can't even understand basic HTML, that means I am not going to modify games code, just to make this mod perfect. I will just keep searching for .json files, that are responsible for skids, and maybe understanding them someday)
Files
About Mod
| | |
| --- | --- |
| Latest Version | Alpha |
| Game | BeamNG.drive |
| Game Version | 0.25.x |
| Downloads | 492 |
| Created | 2 months ago |