Ford Transit Pack
1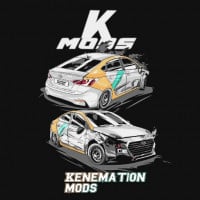 Ford Transit is an attractive and practical choice for anyone in need of a reliable and versatile commercial van. The combination of style, performance and functionality makes it the leader in its class.
❗❗High quality mod.❗Mod features:
✅85 configurations.✅All existing types of bodies: long version, short version, open body version, 2 closed body versions, bus, armored version, tow truck.✅High-quality salon and interior.✅Variety of skins of transport companies, various services, as well as custom ones.✅Fully designed interiors in various versions (versions with seats, ambulance, transport companies, armored versions).✅You can choose from ready-made cargoes to the body (physics changes depending on the cargo).✅Ability to load any cargo into the body (physics changes depending on the weight of the cargo).✅Fully working tow truck, the ability to put the car on a tow truck (physics changes depending on the weight of the car).✅Correctly configured physics in armored versions (increased protection, more weight).✅Fully designed space under the car.✅High-quality under bumpers / headlights.✅Openable mod with customized triggers.✅100% Jbeamed.✅PBR materials in the interior + outside.✅PBR headlights.
❗Disadvantages :
❌ Not noticed. (in case of detection, write to the private messages!
Sales Policy:

By purchasing this product , you acknowledge that you do not acquire any rights to brands and models. Only a privilege (mod) as a supporter our work.It's illegal to obtain or distribute an unpaid copy of this material or use it on any online servers.
Files
About Mod
| | |
| --- | --- |
| Latest Version | 1 |
| Game | BeamNG.drive |
| Category | Cars |
| Game Version | 0.27.x |
| Downloads | 41367 |
| Created | 6 months ago |