Toyota Supra A90 MK5
1.1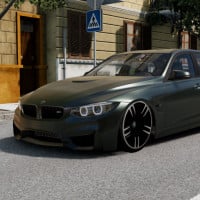 Updates
Really good Jbeam
Good PBR
High quality interior and exterior parts

Many liveries
3 types of engines
If u want 2jz engine please download addon
6 types of bumpers
Has Widebody kit
Has openable doors
Many configs
!IMPORTANT! If u want full experience please download Supra addon (2jz engine)!

!!DISCLAIMER!!: This is not my original mod. If you're the author of this mod and want me to take it down, DM me.

Files
About Mod
Latest Version
1.1
Game
BeamNG.drive
Category
Cars
Game Version

0.27.x

Downloads
8503
Created
3 months ago
Last Updated
2 weeks ago
Last Virus Scan

0/89


More Details