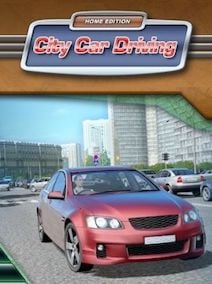 City Car Driving Cars
There are plenty of City Car Driving Car Mods for you to enjoy if you love this car simulation game. There are many different car models, most of them based on Russian types of cars, but there are also plenty of western European cars which cannot be used with real name due to copyright reasons. Regardless of which is your favorite car, in this game you get the opportunity to customize the car`s wheels as well as the steering. With the cars you can drive wherever you want and there are no pedestrians there to bother you. Enjoy the scenic rides, practice your driving skills and switch between several models of cars. You can enjoy this game either playing it on your desktop or laptop.
Best Features:
- Beautiful views on the streets and environment while driving
- Easy customization of cars
- Nice traffic settings
- Beautiful and very realistic 3D environment.
Controls:
- Use the arrow keys or WASD to drive the car of your choice
- Press Space bar if you want to hit the brakes on the car
- Press the button G if you want to use a slow motion
- Press the button F if you want to use nitro and drive very fast in style!
Cars Mods for this game are fantastic so try it today and have fun. You are guaranteed many hours of excitement and enjoyment while you perfect your driving skills by driving some really nice cars.