Scania R & Streamline V8 Stock sound
9.0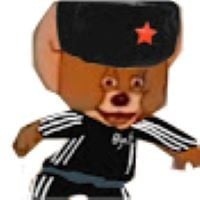 Updates
latest

Version

9.0

· Scania R & Streamline V8 Stock sound · ETS 2

1.45.x
2 months ago
[9/18/2022|1.45]
Version 9.0 Changelog:
-Rebuilt the entire mod (and new opticruise gearbox sound thanks Liam Macdonald for recording)
-Used max volume regulation to reduce chance of sound flickering and prevent too loud sound
(Highly recommended to put engine, exhaust, turbo volume slider to max)
-Included 4 Series sound
-Compatibled with Fred's Scania
-ye that's all

[1/27/2022|1.43]
Version 8.0 Changelog:
-Updated for 1.43 include convoy and interior attenuation
-Now you don't need to wait 6 seconds after start
-Removed most kriechbaum assets
-Reworked engine and exhaust sound
-Much more improvements
[10/8/2021|1.41-1.42]
Version 7.0 Changelog:
-Rebuilded all variants based on sounds recorded by SCS and Scania Group
-Included custom sound orientation for realistic different sound from different angle
-That's all
[7/21/2021|1.41]
This mod still alive :D
Version 6.0 Changelog:
-Rebuilded all sounds (Euro 4-5, Euro 6, truck effects etc.)
-Euro 3 Variants included
-New gearbox whine sound
-that's all (looks few updates right? but it's really a lot of updates in this version)
[6/6/2021|1.40]
Version 5.0 Changelog:
-euro6 variants sound completely rebuilded
-dynamic gearbox sound system included ("inspired" by zeemod)
-quieter interior sound
-lot more small improvement
[5/29/2021|1.40]
Version 4.5 Changelog:
-fixed sound don't works in fred scania
-sound position included
-make gearbox whine come faster
[5/27/2021|1.40]
Version 4.1 Changelog:
Note: These changelog only in euro 3-4-5 variants only
-fixed exhaust sound don't sync with engine sound (btw this is my fault when uploading mod :3)
-improved gearbox whine sound
[5/25/2021|1.40]
Version 4.0 Changelog:
-A lot of improvement in Euro 6 variant
-Exhaust sound included in both variants
-Improved over all sound
-Removed no fan sound variant (But if you really want mod without fan sound please contact me)
[4/18/2021|1.40]
Version 3.0 Changelog:
-Gear air(manual and opticruise) air brake and retarder sound included
-Fixed engine sound pitch
-improved unload and exhaust brake sound
-reduced fan sound volume (in euro 3-4-5)
[2/19/2021|1.39-1.40]
Version 2.0 Changelog:
-Now you have 2 Variants (With fan sound & Without fan sound). So you need to extract file first.
DISCLAIMER:Without fan sound maybe unrealistic because I completely removed all fan sound in 2nd variant for people that don't want fan sound.
-New sound for V8 Euro 6 (little different)
[3/18/2021|1.39-1.40]
Version 1.5 Changelog:
-Improved fan sound
-Now mod can work on Fred's Scania, BUT
I don't sure can it work cuz I don't have Fred's Scania. So please test for yourself and tell me is it work
[3/13/2021|1.39-1.40]
Version 1.0
Initial Release
This mod is a reworked version of Alexander Swift Scania V8 EURO 3-4-5 Stock sound. His latest version is 3.0, This mod should be version 4.0 but after all. This mod have a lot of changes so I will called it 1.0.
Anyways, Give 90% of credit to Alexander Swift for almost all sound. And Kriechbaum for unload sound
[1/27/2022|1.43]
Version 8.0 Changelog:
-Updated for 1.43 include convoy and interior attenuation
-Now you don't need to wait 6 seconds after start
-Removed most kriechbaum assets
-Reworked engine and exhaust sound
-Much more improvements

[10/8/2021|1.41-1.42]
Version 7.0 Changelog:
-Rebuilded all variants based on sounds recorded by SCS and Scania Group
-Included custom sound orientation for realistic different sound from different angle
-That's all

[7/21/2021|1.41]
This mod still alive :D

Version 6.0 Changelog:
-Rebuilded all sounds (Euro 4-5, Euro 6, truck effects etc.)
-Euro 3 Variants included
-New gearbox whine sound
-that's all (looks few updates right? but it's really a lot of updates in this version)

[6/6/2021|1.40]
Version 5.0 Changelog:
-euro6 variants sound completely rebuilded
-dynamic gearbox sound system included ("inspired" by zeemod)
-quieter interior sound
-lot more small improvement

[5/29/2021|1.40]
Version 4.5 Changelog:
-fixed sound don't works in fred scania
-sound position included
-make gearbox whine come faster

[5/27/2021|1.40]
Version 4.1 Changelog:
Note: These changelog only in euro 3-4-5 variants only
-fixed exhaust sound don't sync with engine sound (btw this is my fault when uploading mod :3)
-improved gearbox whine sound


[5/25/2021|1.40]
Version 4.0 Changelog:
-A lot of improvement in Euro 6 variant
-Exhaust sound included in both variants
-Improved over all sound
-Removed no fan sound variant (But if you really want mod without fan sound please contact me)

[4/18/2021|1.40]
Version 3.0 Changelog:
-Gear air(manual and opticruise) air brake and retarder sound included
-Fixed engine sound pitch
-improved unload and exhaust brake sound
-reduced fan sound volume (in euro 3-4-5)

[2/19/2021|1.39-1.40]
Version 2.0 Changelog:
-Now you have 2 Variants (With fan sound & Without fan sound). So you need to extract file first.

DISCLAIMER:Without fan sound maybe unrealistic because I completely removed all fan sound in 2nd variant for people that don't want fan sound.
-New sound for V8 Euro 6 (little different)

[3/18/2021|1.39-1.40]
Version 1.5 Changelog:
-Improved fan sound
-Now mod can work on Fred's Scania, BUT
I don't sure can it work cuz I don't have Fred's Scania. So please test for yourself and tell me is it work

[3/13/2021|1.39-1.40]
Version 1.0
Initial Release

This mod is a reworked version of Alexander Swift Scania V8 EURO 3-4-5 Stock sound. His latest version is 3.0, This mod should be version 4.0 but after all. This mod have a lot of changes so I will called it 1.0.

Anyways, Give 90% of credit to Alexander Swift for almost all sound. And Kriechbaum for unload sound
Videos
Files