MICHIGAN MAP FIXED FOR 1.3
v 2.0.1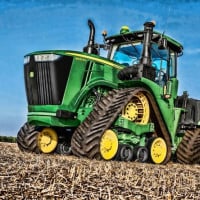 Description:
This is NOT my mod and I take NO credit for it what so ever! All credit goes to original authors Taylorfarms & Daze Farms for their great and hard work! All I did is adapt this map for v1.3 of the game and fixed issues with placing buildings so the map can be at least playable. You can now place all buildings and paint all textures and if you paint grass it will add grass in first grow stage!

Link to origal map I used for edditing: http://www.modhub.us/farming-simulator-2019-mods/michigan-map-version-2-0-fixed-2-5/
P.S. I did this because the author seems to abandon the map and since this is my favorite map for FS19 I want to continue playing on it!
Credits:
Model: TaylorFarms & Daze Farms
Texture: TaylorFarms & Daze Farms
Script: TaylorFarms & Daze Farms
Idea / Concept: TaylorFarms & Daze Farms
Testing: TaylorFarms & Daze Farms

v1.3 adaptation: Ivakis_Solo
Files