Farming Simulator 21 Is Not Happening, Instead - 3 More DLCs for FS19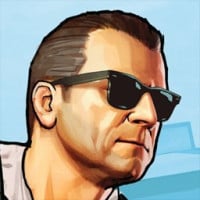 Farming Simulator 19 is one of the most popular games that came out on the market on November 19, 2018. The anticipation before it came out was huge and rightfully so. The game is packed with many exciting things and attracted plenty of new gamers. With increased popularity, there was increased demand for new title in the series and now everybody expects a new sequel. However, the game developers announced that they will not release new Farming Simulator this year, but there will be three more downloadable contents for Farming Simulator 19 that will keep gamers interested before new release comes.


State of Farming Simulator
Farming Simulator 19 is an exciting game with over 300 farming vehicles to choose from. All major brands in the world of farming are present, such as John Deere, New Holland, Massey Ferguson, Fendt, Challenger, Krone, Case IH, Deutz-Fahr, Valtra and many more others. You are free to choose how to play the game, what you want to specialize in, and how to build, develop and expand your farm. There are three starting points in the game, each one of them interesting in own way. You can start without any property, but with a lot of money. With this option you can build the type of farm you have always imagined.
Another option is to start with a small farm with low amount of money and build it up slowly. In any case you are guaranteed great deal of fun. You are also free to choose which crops and animals to own and which farming missions to try. Unlike previous editions of the game, in Farming Simulator 19 you have new crops and horses that you can ride on. That gives you much more options for playing. There is also an improved multiplayer game that gamers like. Multiplayer option allows up to 16 gamers to work together on a same map or compete against each other.

What Is Next In Farming Simulator Series?
Farming Simulator 19 is the latest edition of the game which you can play on Windows PC. However, in December of 2019 a new game called Farming Simulator 20 came out exclusively for Nintendo Switch and Mobile users (both Android and iOS). In this game there are number of great options exclusive for those platforms. New machinery, new crops and unique North American farming environment are some of the things you will encounter in this game. There are new set of animals as well, so you can tend sheep, cows, pigs and ride horses as well. Farming Simulator 20 for Nintendo Switch users allows you to take control of all kinds of farming tools, machinery and vehicles from the farming industry. Krone, Case IH, Challenger, New Holland, Fendt, Deutz-Fahr are all present in this game, among many other leading brands.
The North American environment is very exciting and guarantees hours of fun. You can do all kinds of farming activities, even own crops with oats and cotton, which were not present before. Exploring the environment has never been more exciting, so hop on your horse and ride through the vast North American map. Key features in this game include driving over hundred farming vehicles. John Deere is represented for the first time on Nintendo Switch, which is great. Enjoy tending cows, pigs, horses and sheep and ride horses through the vast North American map full with different farming activities.

Downloadable Content and New Release
At the moment, there are no plans for new release of Farming Simulator game. However, the three more DLCs that are coming up in 2020 will come with many new and exciting things that gamers will love. That should keep all interested in playing the game, while developers work on ideas about possible new Farming Simulator game in 2021. One main reason why Farming Simulator game developers are taking things slowly is because they want to wait and see what the new console generation will bring. At the end of this year we should see new generations of consoles hitting on the market, after which we should see an expansion of new games coming up. Until then, enjoy the DLCs coming up and have fun playing Farming Simulator.
Videos