FS 19 Money Cheater
v 1.3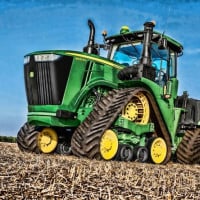 Description:
This is my first script ever for FS19. So bear with me. :-)
Version 1.3
Fixed issues:
- Default all farmland was set to own, regardless of your choice
Known issues:
- Windows tells you the application is from a non-trusted source. Of course, you can trust the application
This small PC application gives you quick access to the Savegames in Farming Simulator 19, where you can set your bank amount without going through the XML files yourself.
It is also possible to set all the fields at once to your farm.
You will need .NET Framework 4.5 or higher in order to use this application. Download it here.
Unzip the EXE file first before you run it.
If you have any recommendation or problem, please let me know! A (positive) rating would motivate me to further improve this application.
Happy farming!
Credits:
Elecourse
Files