[0.7.9.0] alt_markers. Improve the "icons" of ships + XVM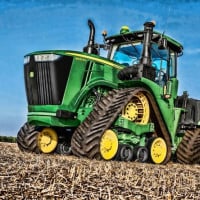 We present to your attention the next mod of a series ALT. This time mod improving the "icons" of the ships.
It should be warned that the mod is still in the stage of "good beta", it means it is already stable enough to use, but – quite definitely – it will be more improved.
At the moment, the mod includes the following functions:
Stylize text fields
Allows you to control the appearance and the contents of the text boxes of the "icons".
Marker of maximum speed
Lets you print a special graphic marker indicating the max range. speed, in the area of the icon of the "type of the ship".
ProAlpha indicator
Allows you to print a special graphic marker indicating the proAlpha player range.
Unbound-container
Allows the attachment of a marker to a separate unbound container. It is – potentially – greatly expands the ability to display various kinds of information.
This part is designed for other modules, and specifically in this version is not visually represented.
Installation
Download the archive with the mod
Unzip into the res_mods folder of the game.
IMPORTANT: To work correctly with the default settings, you need to install extra fonts;
Adjustment
All settings are, as usual, rendered in a configuration file (alt_markers \ settings.xml)
Compatibility
Mod is implemented in a separate swf file. Only battle_elements.xml is used from game files
IMPORTANT: Manual alignment with other modes using battle_elements.xml
Files