ATMX + MOUNTAIN ROADS
6.0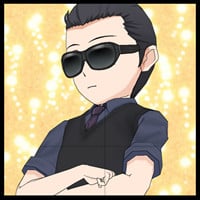 [ATMX MAP 6.0]
ATMX MAP 6.0 for ATS 1.48
UPDATES
1.-FIXED SEVERAL BUGS REPORTED IN 5.0
2.-RECREATED SOME ROADS
3.-CASTORES TRUCKING COMPANY DELETED, CREATED EL VIEJO TRAILERO COMPANY INSTEAD.
4.-GIT COMPANY CHANGE TO VAQUEROS INTERNATIONAL TRUCKING.
5.-ADAPTING THE MAP SINCE 1.42 TO 1.48 IN ALL AREAS.
6.-NEEDED ALL DLC MAPS EXCEPT OKLAHOMA.
7.-RENEWED SEVERAL TOWNS FROM ZERO
IMPORTANT NOTE: I HAVE NOT TESTED THE BUS MODE SO I CANNOT GUARANTEE THAT IT WILL STILL WORK.
PLUS NOTE: However, due to current family issues, I was unable to finish testing some details reported by my beta testers. If you find any bug, report it to my email:
[email protected]
sending me the image of the error and the GPS with the location.
REQUIERES ALL DLC MAPS TO WORK EXCEPT OKLAHOMA
FOR BUS MODE, REQUIRES THE BASE AND THE BUS ADDON. USING DBMX BUSES TO PLAY.
IF YOU USE ANOTHER BUS MOD, USE THE TRICK 0+CONTROL F9 AFTER ACTIVATE JOB.
If you consider that my map is worthy of a donation, do it in this link, I will be very grateful and that will encourage me to continue with the project.
http://paypal.me/altatensionmx
CREDITS: EL TIO ALTA TENSION, BUGGERNUTS (MOUNTAIN ROADS), TEAM REFORMA.
Videos
Files