2007-2013 Peugeot 308 BeamNG Mod [PAID]
1.0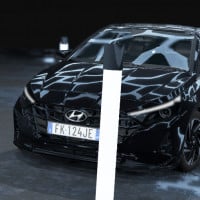 2007-2013 Peugeot 308 BeamNG Mod
Features:

Unique 43 configurations ( Every single version that existed + pre facelift and facelift versions)
Working hazards button lightning
Dashboard and seats skins
5 sets of wheels
Correct glowmapped lights
2 Versions of Gauges (Low trim and High trim)
Interior lightning
Full chassis 3D Model
High quality interior model
High quality exterior model
BEFORE YOU BUY!!!
MODEL IS HIGH POLY THEREFORE SPIKING ISSUES COULD OCCUR!!!
STEERING WHEEL POSITION IS WEIRD
DIESEL ENGINE VERSIONS WOBBLE A BIT
Sales Policy:
By purchasing this product, you agree that all sales are final.
Furthermore, you acknowledge that you do not acquire any rights to brands and models,
only a privilege (the mod as shown on the pictures above) as a supporter of my work.
It's illegal to obtain or distribute an unpaid copy of this material or use it on any online servers
Files
About Mod
| | |
| --- | --- |
| Latest Version | 1.0 |
| Game | BeamNG.drive |
| Category | Cars |
| Game Version | 0.24.x |
| Downloads | 4633 |
| Created | 8 months ago |