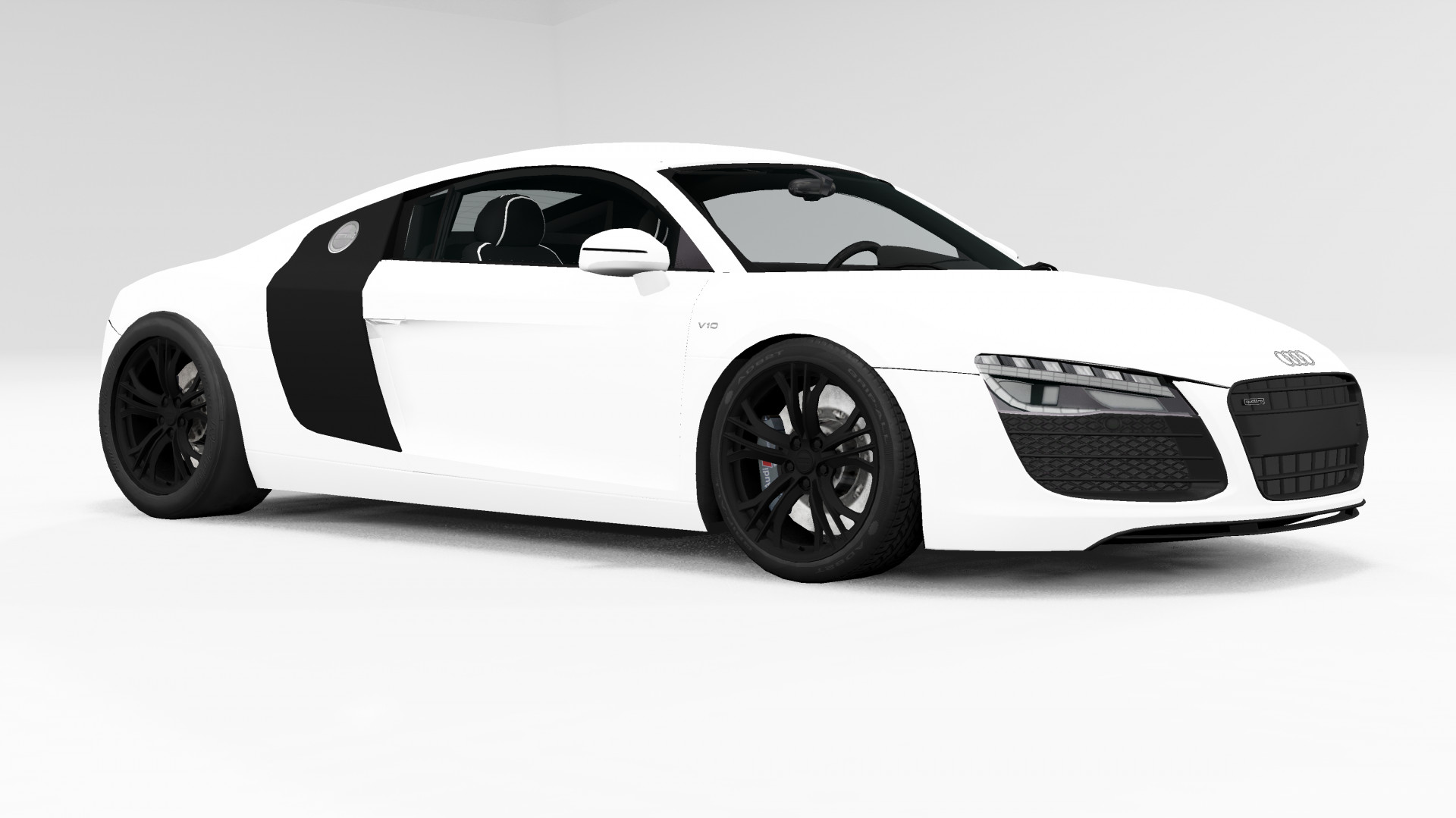 Latest Update
latest

Version

1.1

· Audi R8 hotfix · BeamNG.drive

0.25.x
1 year ago
Hi,
i finaly got out of my mental breakdown and started working on the R8.
What the mod offers:
-very good 3d model
-all lights are working
-working interior ( working steering wheel, pedals and naviscreen )
-a lot of configuration (more than i have shown above)
-own jbeam
-own rims
-too much more to list here...
What i fixed:
-added pbr for interor and exterior (paint isnt perfect )
-fixed the green glass issue
-redone every configuration
-redone all thumbnails
-fixed no tires issue ( if still dont work intall this: https://www.beamng.com/resources/legacy-tires-pack.13989 or clear cache
-improved engine jbeam and torque curve
-flare scale of head and taillights were reduced (no more this ugly brightniss)
What still has to be fixed:
-better pbr for paint
-better glass texture (very hard due to the many updates which came)
!!!DONT FORGET TO DDELETE THE OLD VERSION IF YOU HAD!!!!
and enjoy
hi,
i changed some stuff from the current r8 :https://www.modland.net/beamng.drive-mods/cars/2007-audi-r8-quattro.html
Things that changed in 0.5
-light brightness reduced (front and taillights)
-updating some engine files
there is much to do and i will look what i can do else...
Download Latest Version Files
Version: 1.1
Updated: 1 year ago
Total Size: 49.74 MB
About Mod
Latest Version
1.1
Game
BeamNG.drive
Category
Cars
Game Version

0.25.x

Downloads
8777
Created
1 year ago
Last Updated
1 year ago
Last Virus Scan

0/87


More Details