Porsche Panamera (Fix)
v0.1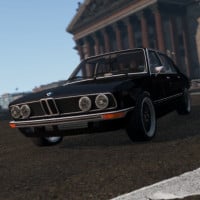 Credits: Mарамедус https://www.modland.net/beamng.drive-mods/cars/porsche-panamera.html

nice and good car with good interior and exterior. I fixed the bug ''No Material'' and the car spawns without tires was also fixed.
To the car:

Interior:9/10 If you look at small details you see some

Exterior: 9/10 very large cracks between the individual car parts

Handling: 7/10 Oversteers too quickly

Brakes: 9/10 Really good, but overheating to fast.


Have fun!
Files
About Mod
| | |
| --- | --- |
| Latest Version | v0.1 |
| Game | BeamNG.drive |
| Category | Cars |
| Game Version | 0.25.x |
| Downloads | 9093 |
| Created | 1 month ago |