Tech-Demo Release v 0.0.9.9 – Improved Performance as Your Holiday Gift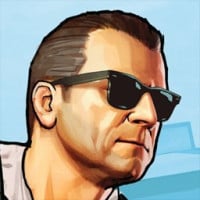 The latest performance update of the Cattle and Crops game is a real gift for the holidays. There have been many bug fixes and many performance issues have been corrected. The changes that are made include modifications in the machines, change in the interface, as well as in the AI of the game. Handling and sound of some machines have been changed to improve the gaming experience of the user.

The biggest improvements are made in relation with the performance, so now the frame rate is increased up to hundred percent. One improvement is optimized shadows and textures, which reduces the consumption of your computer memory, and another improvement is lowering down the number of objects that can be seen in the distance.

Latest addition is the ultra setting, but to use this setting your computer must have a powerful graphics card with three or more gigabytes of virtual RAM memory. Ultra setting also warns you if your card does not have enough memory needed for optimal playing. Also, the Aero Theme Manager has been temporarily turned off within the game because it showed problems on machines with Windows 7 operating system. With this option turned off now the frame rate has been doubled.

There are plenty of other fixes, modifications and improvements that can be checked in the change log. When it comes to fixes, some of the major fixes include: the Jaguar no longer tilts forward when brake pedal is pressed and it does not eject the chaff when it gets started. Also the sound of the Jaguar has been reworked. The AI navigator has gone through major rework, so now the AI traffic does not go over the fields. The height problems with certain attached machinery have all been fixed as well.
When it comes to new things in the game, now all vehicles have a differential that is locked so they can be better managed on rougher terrains. They way you handle vehicles has also been completely reworked, so you are getting much more realistic driving experience. Another interesting change is that now you can skip some parts in the game missions. In addition to that, there is new command with which you can skip a few mission steps. The entire season one of the game missions has been modified and reworked, so you will get better gaming experience.

Changelog:
LAUNCHER UPDATE: the launcher has been updated to version 0.4.6 and can now delete obsolete files that are no longer required by the game

NEW: Differential lock: all vehicles now have a locked differential and now manage better in rough terrain
NEW: You get a warning in the graphics options if there isn't sufficient video memory for the desired texture quality

BUG FIX: The AI navigator has been reworked, the AI traffic doesn't drive across fields any more
BUG FIX: Performance problems with an active mission marker have been resolved
BUG FIX: In the trading window you can now immediately perform the action with the start button, before you first had to select an amount
BUG FIX: The Jaguar doesn't tilt forward when braking
BUG FIX: The Jaguar doesn't eject chaff any more when it is being started
BUG FIX: Problems with the height of attached machinery on the farmyard have been fixed
BUG FIX: Plowing with the Arion is possible again

CHANGE: A LOD system for vehicles has been introduced. Some elements are faded out at a distance, this leads to significant improvements when multiple vehicles are visible at the same time
CHANGE: The VRam usage has been reduced. Textures on max level only use 2.62 Gb instead of 3.57GB
CHANGE: Under Windows 7 "Aero" is being turned off when the game is being started, this provides a better framerate
CHANGE: An additional texture quality category has been implemented, now there are low, medium, high and ultra
CHANGE: The handling of all vehicles has been reworked. New transmission- motor- and physics adjustments deliver a more realistic driving experience
CHANGE: The Jaguar's motor sound has been reworked
CHANGE: The Arion's and Axion's motor sound has been reworked
CHANGE: The chasers don't block the field entrances any more, they look for a roadside parking position without impeding the chaff cutter on his way to the field
CHANGE: The reload and respawn buttons in the vehicle fleet view have been implemented again
CHANGE: Some steps in the missions can now be skipped. Additionally there is a chest/console command "skipCondition" to skip running mission steps
CHANGE: The season one mission has been reworked