Cheat Script
2.0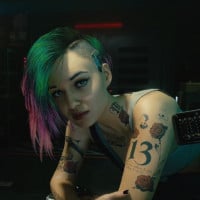 Updates
A simple script you can use with the
Cyber Engine Tweaks
console to make your V into an unstoppable monster right off the bangle.
This Script is literally just a list of console commands saved as ".lua," it will give your V:
Max level
Max "Street Cred"
Max skill levels
450 Perk Points
€$50,000,000
Every crafting recipe I could get my hands on
10,000,000 crafting resources of all types
All Upgrades
All cyberware
All the cars
Probably some other stuff I forgot I put in there.
Instructions:
Install "
Cyber Engine Tweaks
" by Yamashi, or else you won't have a console
Unzip CheatScript.Zip
Put CheatScript.lua into your "Cyberpunk 2077" directory ("steamapps\common\Cyberpunk 2077" is mine)***
Run Cyberpunk 2077
Load your game
Bring up the console
Type or paste in:
dofile("CheatScript.lua")
Open your character to see all the goodies.
Credits:
oooo35980
Files
Download Latest Version
Version: 2.0
Updated: 2 years ago
Total Size: 8.29 KB
About Mod
Latest Version
2.0
Game
Cyberpunk 2077
Category
Tools
Game Version

1.06

Downloads
2413
Created
2 years ago
Last Updated
2 years ago
Last Virus Scan

0/88


More Details