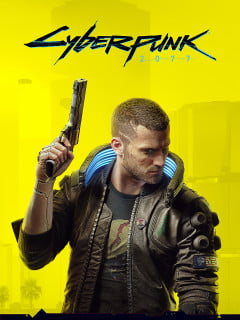 Cyberpunk 2077 Mods
Cyberpunk 2077 is a highly anticipated role-playing video game, which has been in development since 2012 and already has won multiple awards in various gaming events for most anticipated game as well as outstanding animation and graphics. Though its release date has already been postponed several times, it is expected to be released on December 10th, 2020 for PlayStation 4, Xbox One and PC.
As far as modding goes, it is likely that PC modding will not be supported right at game launch and its almost sure that it won't happen on consoles at all, because much more complicated nature of modifying game on consoles. "We have no plans to share at the moment. Obviously, we would love to support the modding community in the future, but for the time being we want to focus on releasing the game first. Hopefully, this clears things up a bit." stated CD Projekt global community lead Marcin Momot. However, when modding support is ready, our site will have the best and latest Cyberpunk 2077 mods available, so check up for the latest updates on Cyberpunk mods, news, tutorials and other helpful material for this highly anticipated action game.
Pre-orders can be ordered on many game stores, like Steam and it is already one of the most pre-ordered games there. It is projected to sell more than 20 million copies in its first year alone. Cyberpunk 2077 is developed by Polish studio CD Projekt Red. This is the same studio that developed The Witcher 3: Wild Hunt. A team of around 500 individuals are assisting in creating this masterpiece and it is already revealed that game developers have already spent over $121 million to develop this game. This is huge amount of money and is already more than flagship games like GTA4, so there is no wonder expectations are very high for this game.