Config Overhaul for Cyberpunk 2077
v1.0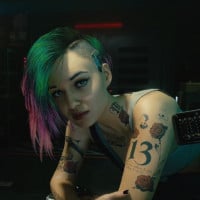 This tool allows to configure hidden settings in Cyberpunk 2077. This allows you to squeeze more FPS out of it.
It works by creating configuration files and does not modify the executable game. This tool will still work with new patches.
You can choose from 4 presets or simply play with your own custom settings.
AMD RX480 GPU tested.
Disable Async ~ 2-5 fps longer (seems older AMD cards have CP2077 async compute problems).
Optimized ~ 5-10 fps more preset.
Low ~ 10-20 more fps.
Very small ~ 14-24 fps more.
First, I recommend trying the Low preset.
My framerate base was approximately 45 fps, but I now get 60 fps with the "low" preset and a lot of quality loss. (Played almost low before anyway).
Use the Very Low preset only if you need it, because it makes the game ugly.

How to install?
Copy the executable into your root Cyberpunk 2077 folder.
Steam Example: C:\Program Files (x86)\Steam\steamapps\common\Cyberpunk 2077\
GOG Galaxy Example: C:\Program Files (x86)\Program Files (x86)\GOG Galaxy\Games\Cyberpunk 2077\
I also recommend to use the PerformanceOverhaulCyberpunk in combination with this tool to reach max performance.
https://github.com/yamashi/PerformanceOverhaulCyberpunk


Source code
https://github.com/derplayer/ConfigOverhaulCyberpunk
Credits:
derplayer123
Files