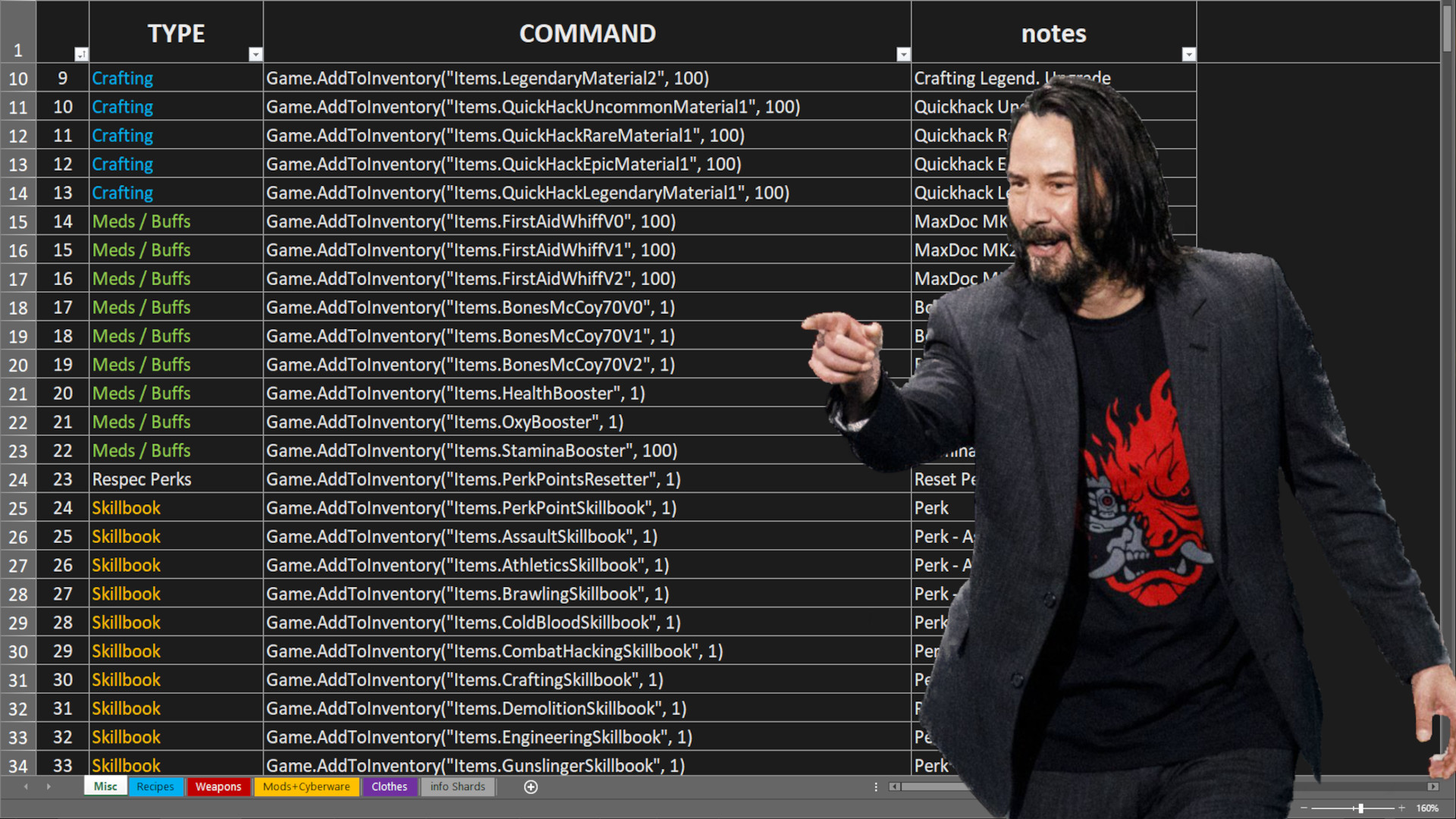 Categorized Items Hash List
3.9
Latest Update
BACKUP YOUR SAVE BEFORE USE:
C:\Users\[username]\Saved Games\CD Projekt Red\Cyberpunk 2077\

Requirement
:
-
Cyber Engine Tweaks
Almost everything tested.
This is the result of gathering from all the fragmented sources i found online, all items separated by category tabs, each object is marked by type.
It will be updated with any new discovered item or suggested in the comments.

TABS
:
- Misc (Crafting components, Meds, Skillboks, etc)
- Recipes
- Weapons
- Mods + Cyberware
- Clothes
- Vehicles
- Shards
It's a .xlsx file (use Excel / XLSX Viewer Free / any Office suite / open it in your google drive), navigate through the tabs on the bottom and use filters on top of the columns to include/exclude values.
Credits:
bartovalenza
Download Latest Version Files
Version: 3.9
Updated: 2 years ago
Total Size: 195.27 KB
About Mod
Latest Version
3.9
Game
Cyberpunk 2077
Category
Tools
Game Version

1.06

Downloads
4717
Created
2 years ago
Last Updated
2 years ago
Last Virus Scan

0/89


More Details