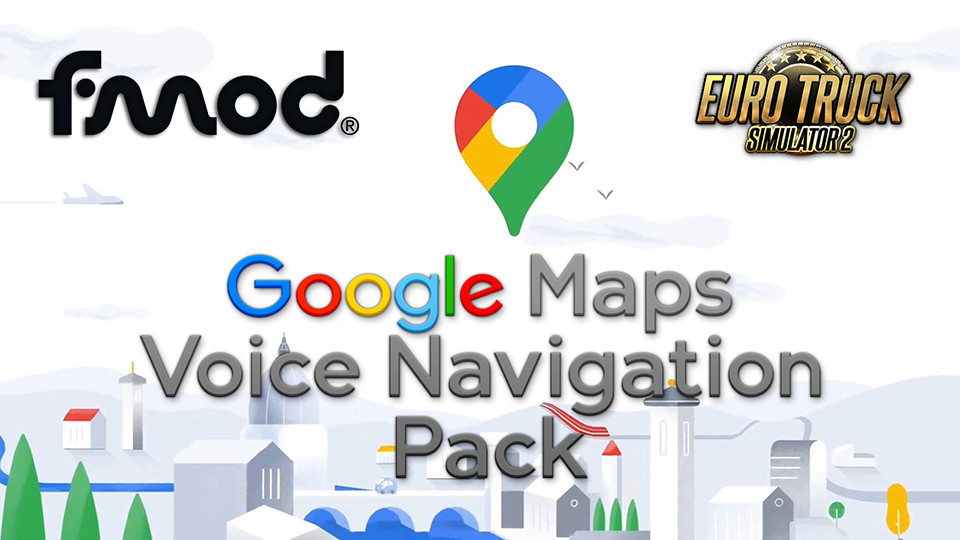 Google Maps Voice Navigation Pack 2,1
2.3
Latest Update
latest

Version

2.3

· Google Maps Voice Navigation Pack · ETS 2

1.43.x
9 months ago
Game: Euro Truck Simulator 2
It works very well
Mod tested on version 1.43.1.1s

If you like it and want to say thanks, please support a charity
https://zrzutka.pl/6uw2he

You want to learn more and be up to date. Visit my You Tube channel
https://www.youtube.com/channel/UCM07ylzTEdrndwuL4cAf6HA

Do not resend to other servers,
keep my links if you intend to share them.
Do not use my modifications in other works without my permission
Polish Voice in navigation Google Maps
Mod adapted to the new version of the game
Mod tested on version 1.40.0.78s

If you like it and want to say thanks, please support a charity
https://zrzutka.pl/6uw2he
https://paypal.me/pools/c/8fAqm8x8ks
THANK YOU

You want to learn more and be up to date. Visit my You Tube channel
https://www.youtube.com/channel/UCM07ylzTEdrndwuL4cAf6HA

Do not resend to other servers,
keep my links if you intend to share them.
Do not use my modifications in other works without my permission

author: "R.K.M"
Videos