Netherlands Special Map
v1.0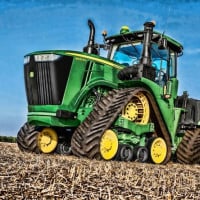 Hello to everyone. This is the Netherlands Special map for FS 2015.
Map version: v 1.0.

Main Features of the map:
- Map is built based on pictures of Netherlands from Google.
- It's converted from the FS2015 version of this map.
- There are alot of farms and a contractor.
- Multiplayer ready

You can load fertilizer at the country trade.
You can sell straw / hay bales and at the country trade.
You can buy seeds at the country trade.
You can sell your eggs at the coutrytrade
You can buy trees at the countryside trade
You can sell al the crops at the country trade.

Objects that you can find in this map:
- 2 Cow farms
- Sheep farm
- Biogass
- Vehicle shop
- Contractor
- Country trade
- Crop storage
- Potatoes farm
- Sugar beet farm

Crops:
Canola, Corn, Potatoes, Wheat, Barely, Sugar beets.

Credits:
Map by: Mike,
Richard, ReFFarmer,Dutch Agricultural Modelling, EJBFarmingBV - Showgunn84 - Desperados93, Tobi89 aka Spl3do, Max311, IceBlade, 844Powr™, Deifel GBR, Wildfuchs Team um Bauer Jens 1 (Licht) John Deere 6930, Germany Community Group martinbigM500 - Script: GE-Mapping, Marhu – Scripts, HatzFan - Einbau -Kolbenfresser- - 3D Objekte, Eifok: MapHoseRefStation, Strasse: Fatian.
Potato Cistern: Renting Modding.
Files