The Release of CoursePlay Mod for FS 19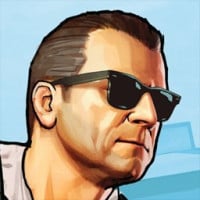 Script mods have been quite a popular ordeal when it comes to helping digital farmers with managing their farms.
Script mods are continuously improving over shorter time frames, giving digital farmers all of the aspects that they could dream of. Currently FS17 is the top script mod being used for the farming simulator and it has not disappointed its users.
The improvement partially has to do with the increase in developers that have been currently working together as a team to improve the course mods. Right now the development team includes Pops64, Thomas Gartner, Satis, and Peter Vajko.

Farming Simulator 19 – Courseplay
When mods change from one to another, game players are generally curious as to how this will change their overall gameplay. They wonder if some of their favorite mods will be included in the gameplay when the FS is expected to change. There have already been plenty of rumors in forums and various social media websites as to whether or not the newest mod with be FS19.
So the answer to that is yes, the newest coursplay will in fact be FS19. As of now, the developers are not so sure as to when this will happen, but it will happen soon. Pops64 has mentioned that the developing crew are currently working on the Courseplay for FS19. Once they are ready for beta testers, it will be announced, and that players will be updated.
Lots to fix and work on
Apparently there are many things that need to be tweaked and adjusted with FS19 with previous changes that were made to it by Giants. Some of these things that the developers are currently working on include fixing the CP hud, the field scanner, and the Waypoint maker that needs updating.


Courseplay Conversions
In the meantime, as game players are eagerly waiting for the update to FS19, you can expect to see some bootleg type course conversions created by inexperienced people. This is not something uncommon as it happened with FS15 and FS17.
One thing to notate is that these fake conversions can and will ruin your game if you choose to use them. With that being said, it's best to wait for the legit conversion for FS19 to be available. Github is the only source that you should trust in when it comes to downloading conversions. If you want to stay up to date on the work in progress, just check Github on a regular basis for updates on the newest conversion to come.