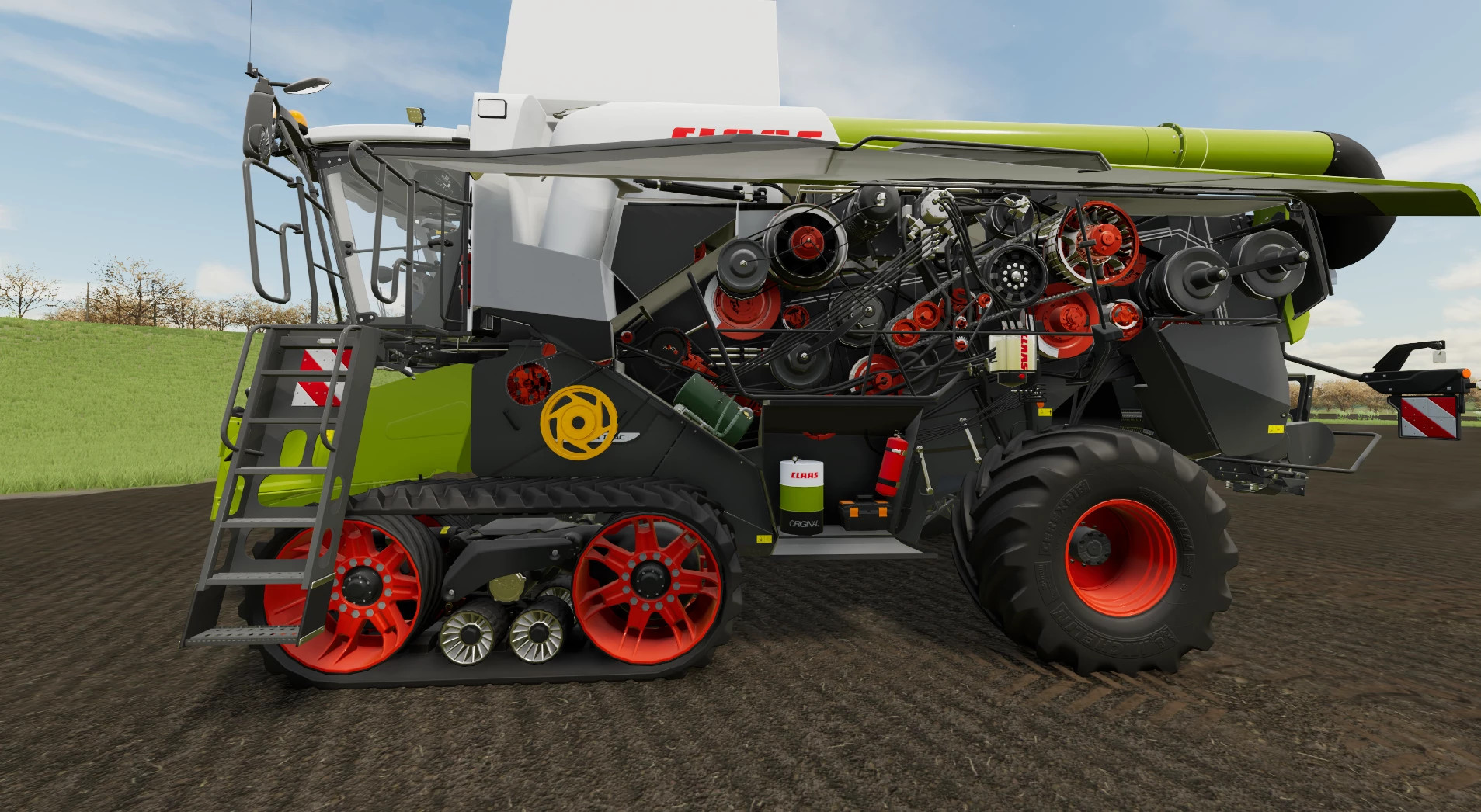 Claas Lexion Pack
v 1.2.1.0
Latest Update
latest

Version

v 1.2.1.0
2 weeks ago
Description:
An IC has been added to control the GPS screen light to prevent the screen from being seen clearly due to too strong sunlight during the day. Listen to suggestions to add some stickers, they are optional in the store. Several flag configurations have been added, you can fold it through the IC buttons, I don't know how to make a dynamic picture so he doesn't flutter in the wind. Please forgive me...Do't forget the headers also have IC buttons.


For a better game experiencethe you'd better add following mods:
FS22_Interactive Control     
FS22_RealGPS     
FS22_Realdasnboard
FS22_VehicleContorlAdden
FS22_Dasnboardlive
FS22_GreaseAddon
FS22_Headlandmangement


If you want everything in your monitor to work, make sure you download the mods I mentioned; A kind brother helped me fix some bugs, but unfortunately I modified something and it had new bugs, but testing them on my computer did not affect the game. I tried to do something new with Blender, but my computer was overwhelmed and it couldn't even load a model. So I had to get i3d files from other mods. You can see that a lot of parts are wrong in color, but my old computer really can't render them, I hope you will forgive me. Also, I would appreciate it if someone could help perfect them. This may be the last time I've updated it, school is about to start, and maybe I won't have time to improve the mod this year. This is a bit sad to say, after all, this mod still has too many shortcomings to improve. Hopefully, people with the ability can continue to update for it. Have a good time, forgive some mistakes in the mod, I tried my best.
Credits:
PlaneJelly HJL

Description:
The Lexion Pack by MistiCat.


Version 1.0.1
- Docking bug fixed
- 5 new decals
- Chrome colors for the cutterbars
- a new cutting plant + matching trailer
- Deco radio in the interior
- Interior color


In this Pack is the Lexion 8900 and the Cutters C16F + TerraFlex Draper3162 + convioFlex1380.


Workingspeed Cutters: 20 km/h
Speed Lexion: 50 km/h


Capacity: 100.000 , 250.000 , 500.000 , 1 Million
Multicolour Lexion and Cutters


- Category added
- Decals added
Credits:
LadyMisti aka MistiCat Mods