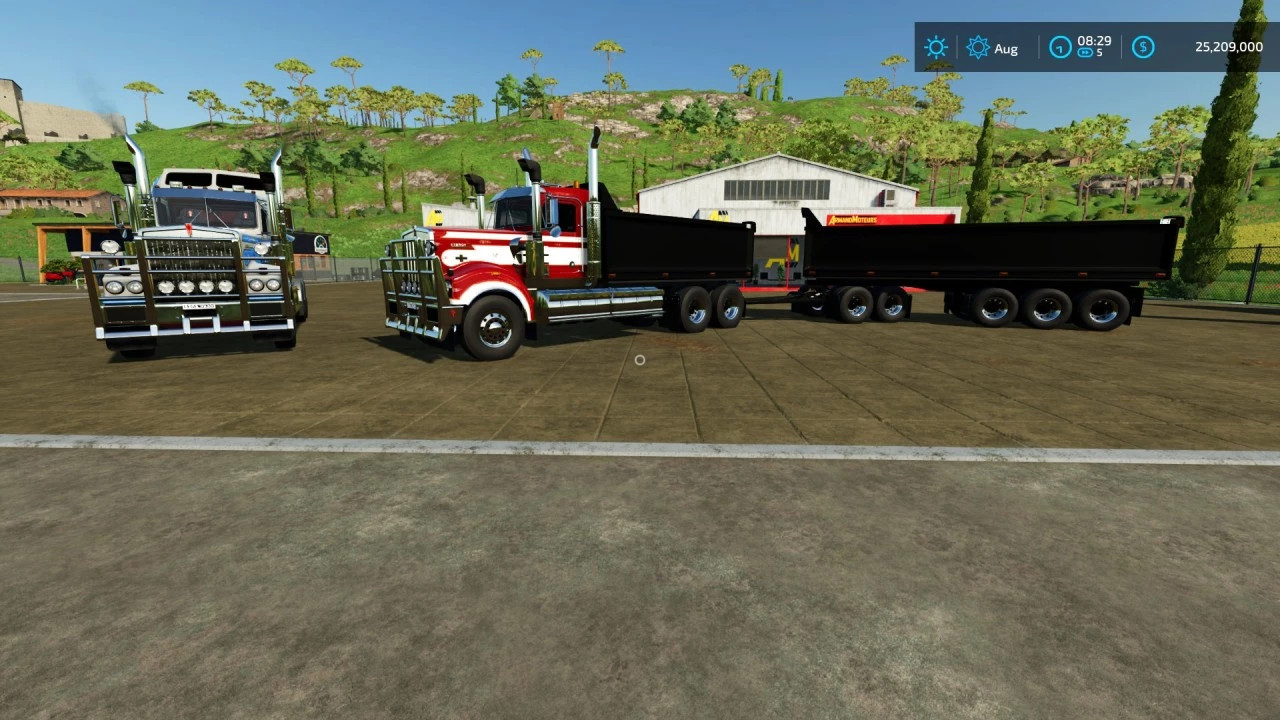 Kenworth T900 Legend
v 2.0
Latest Update
latest

Version

v 2.0
9 months ago
V2.0.0.0
Changed sounds due to multiplayer servers getting odd sounds happening on dedi servers.
added 4 skin options for all cabin variants.
Added more real lights to the T900 with spot lights working on bullbar options and orange glow on ground around tank lights.
Animated the rest of the interior. Clutch pedal, key turn, brake knobs, most of the gauges.
fifth wheel now adjustable with M and K keys.
New bullbar added in bumper configs.
Skinning Template in mod. Unzip the file and you will find the templates for paint.net and a readme file.
Description:
Kenworth T900 Legend Day Cab. This is my first full ingame of any model in Farm Sim. Plan on adding more cab variants and frames in the future updates.
If any issues arrise that cause game failures and you think its this mod contact Casey Carver via facebook messenger.
Special Thanks to my friend Steve who modeled the day cab back wall and taught me the ins and outs of modding.
Has foldable road Signs on the bumper using default X key.  Windows roll down using default N/J and Shift N/ Shift J.
Credits:
Carver02

Download Latest Version Files
Version: v 2.0
Updated: 9 months ago
Total Size: 220.28 MB