PPJA - More Trees
1.6.9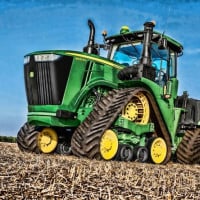 Have you ever dreamt of more glorious fruit trees? Mizu's Custom Trees are now JSONAssets compatible!

- ChefRude
- alba.ch
- MizuJakkaru
We welcome pull requests from our Github repo if you would like to contribute to the project! You can also provide ideas or translations.

- To make the most of what this pack is supposed to offer check out my other ports!
- You must first hoe the dirt to plant these trees. This is a limitation of JsonAssets, which means that trees cannot be planted on the greenhouse edges.

- Json Assets latest version.
- Latest SMAPI version.
- Latest SpaceCore version.
- the latest version of the mail frame mode (optional, to receive mail saplings).

Step 1. Install SMAPI, Json Assets, SpaceCore (optional) and Mail Framework Modes.
Step 2. Download this mod and extract the zip file wherever you want. The download includes 2 files:.
[JA] Additional trees (Fruits and Veggies).
More trees (optional). [MFM] More trees.
Step 3. Drag and drop the extracted folder(s) into the /Mods folder directly.

Step 1. Remove all existing items, excluding items in shops and letters (crop, clothing, seeds, etc.).
Step 2. Remove the appropriate folders.
If you forget to remove existing items (particularly in your inventory) your game can crash.
Videos
Files