1999 - 2000 Honda Civic
1.5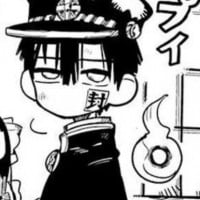 Updates
latest

Version

1.5

· BeamNG.drive

0.27.x
7 months ago
Update 1.5 (Download Link is the updated download redirect in the front page of the thread, or you can download here)
Now, I'll be completely honest, seeing my mod in many videos and just using the 1.0 version of this Civic mod was awful. Especially seeing it in
DYTASTIC's Mod of the Year #2 video
, I actually felt like it didn't deserve to be there, although I am actually VERY happy to see that it was at least somewhat enjoyable for most people and that you guys made videos about it. That touched my heart. Anyways, I felt that it wasn't good enough and I can do better. So here I am, rolling out a quality of life update. Now with all of that out of the way, let's get straight to the chase.
Update Logs:
- fixed interior signal decals

- fixed steering wheel rotation location
- fixed double layer tinted glass
- fixed antenna length
- added front bumperbar mesh
- fixed front bumperbar jbeam
- edited rear suspension location
- edited body jbeam
- fixed sideskirt options
- fixed rear right door jbeam
- somewhat fixed underbody holes
- added underglow
- removed trunk license plate light flares since they wouldn't work
- fixed headlight flare direction
- improved gauges, the wheelspeed gauge is still off by a bit
- added gauge lights
- added 0.27 lighting
- fixed transmission gear count (is now 5 gears only)
As always, please report any bugs you have, I hope you guys enjoy, and thank you for all of your support :)
I originally released this mod privately, because of its quality. But here I am, releasing it publicly.
Not much to say about the mod, it's not the best quality and the jbeam clips in a few spots but I think it's manageable, although I sort of ditched updating this mod. It is a meshslap off of the Sunburst, but I edited pretty much all parts.
Bugs:
Tint is a little too dark
Gauges are off
No mirror JBEAM
Low amount of configurations and aftermarket parts
Headlight JBEAM wiggles at high speeds
Poor thumbnails
Credits:
@azuu.#4147 on Discord - Pre-release testing, configurations
@Wev_omi#8918 on Discord - Pre-release testing
All users with mod access in my server - Beta testing
This is the official release page, please do not repost onto other sites.
I give permission for you to make mods for this mod or to edit my mod for your purposes only. Please let me know if you are going to release a mod related to this one.

Please let me know if anything isn't working properly, thanks. Try to enjoy, you'll need it.

MOD CREATED BY raiiiu

Videos
Files
About Mod
| | |
| --- | --- |
| Latest Version | 1.5 |
| Game | BeamNG.drive |
| Category | Cars |
| Game Version | 0.27.x |
| Downloads | 35435 |
| Created | 1 year ago |
| Last Updated | 7 months ago |