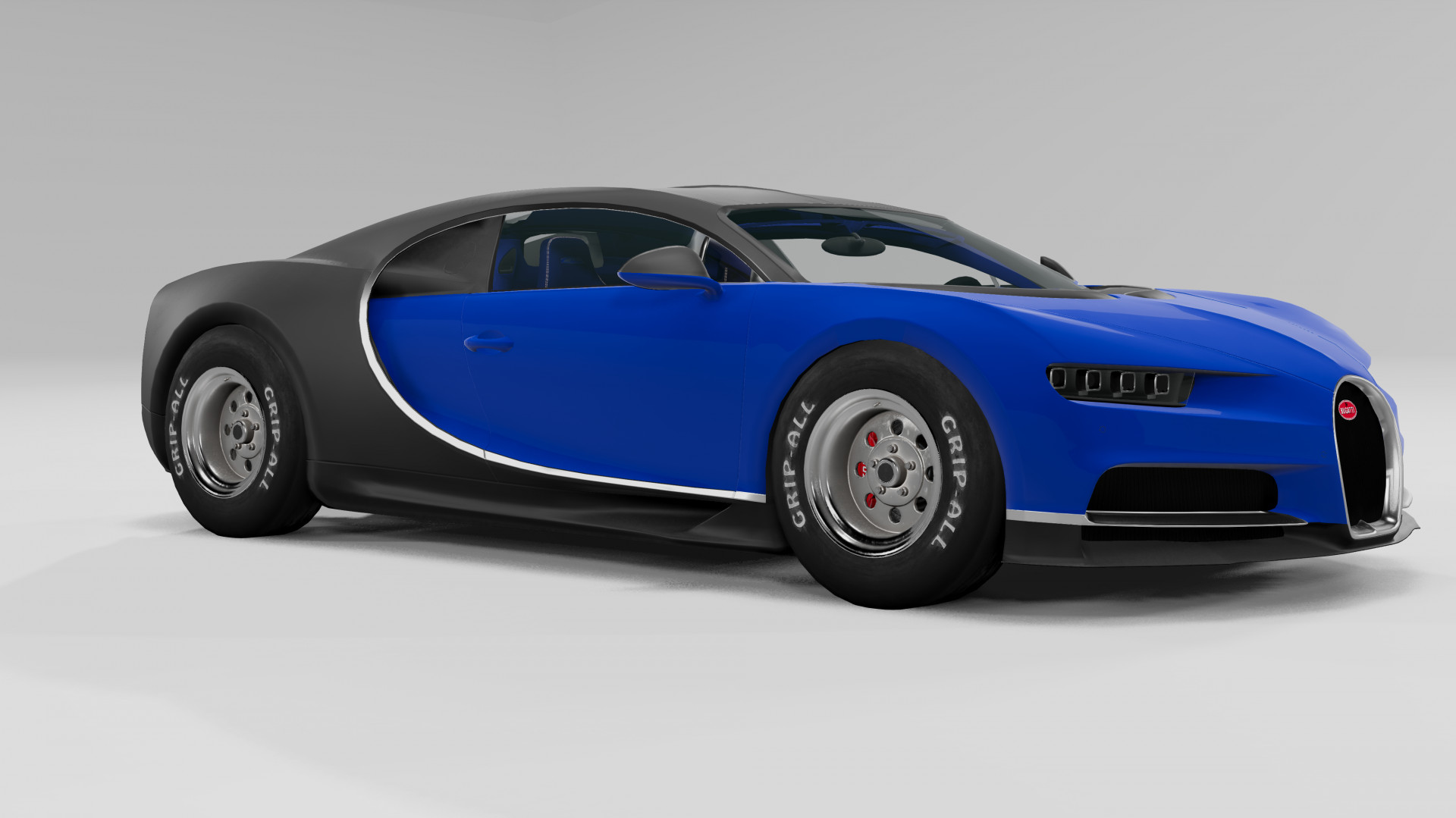 Bugatti Chiron released
2.2
Latest Update
latest

Version

2.2

· Bugatti Chiron · BeamNG.drive

0.25.x
1 year ago
Good stuff:
fixed some textures and midsize maps which were in collaboration with other mods; added new thumbanils. Thanks to Mr Crying cat for fixing the engine; the turbo; the HP of the engine; added two new configuration "Grid; EH EH EH HAW" also he fixed the PBR in some places and fixed two Jbeams; thanks to Phaien for fixing the differentials.
Bad stuff:

I need to fix the front bumper Jbeam.
Many details, all lights work, it does not go to conflict, custom engine with his engine sound, real engine power 1500Hp, custom wheels, good interior, Working rear spoiler, two configurations, I tested the mod for two weeks.
Known Issues: The transmission breaks down and sometimes but the car continues to run properly.
Download Latest Version Files
Version: 2.2
Updated: 1 year ago
Total Size: 29.85 MB
About Mod
Latest Version
2.2
Game
BeamNG.drive
Category
Cars
Game Version

0.25.x

Downloads
31158
Created
1 year ago
Last Updated
1 year ago
Last Virus Scan

0/88


More Details