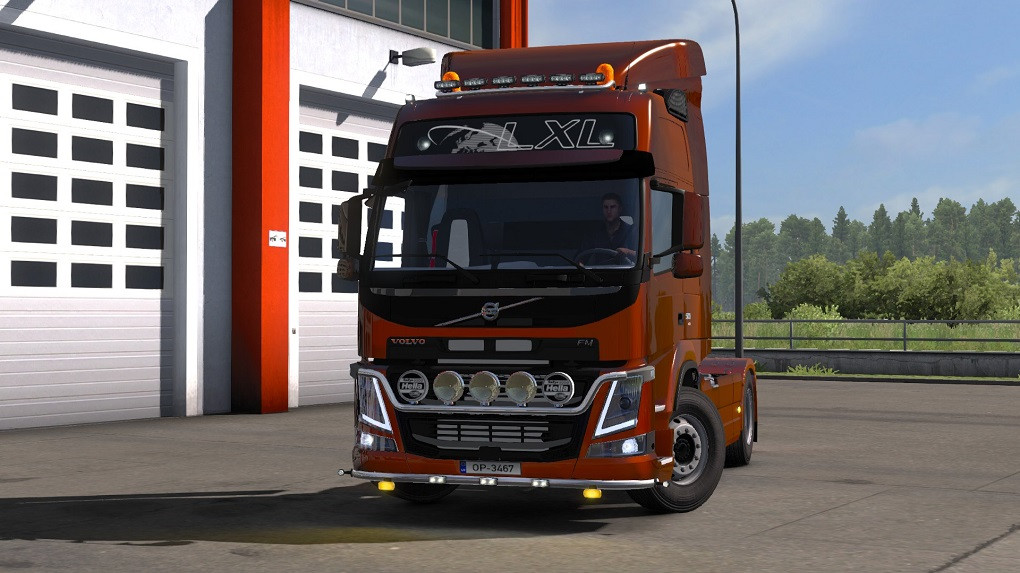 Latest Update
Changes 1.3:
Update for patch 1.39
Changes 1.2:
Update for patch 1.37
Fixed bugs in quick jobs menu.
Bugs fixed
Removed obsolete accessory_sound_data from all vehicle units
Changes v1.2
Update for 1.37
Changes v1.1
Added realistic headlight pattern by hastantyo as an option
Added xenon headlights as an option
Mod combine the FM and FMX fixes since the trucks are virtually the same, it makes my life a whole lot easier if there is only one mod with both trucks using the same base.
The mod includes:
FM:
4 Cabs
4x2 chassis
4x2 low deck chassis
6x2 chassis
6x4/4 midlift chassis
6x2 tag chassis
6x4 chassis
FMX:
3 Cabs
4x2 chassis
4x4 chassis
6x2 pusher chassis
6x2 tag chassis
6x4 chassis
6x6 chassis
If you want to change the light box decal you will find a template in folder "template". You need to save in folder \vehicle\truck\upgrade\decals\volvo_fm\textures with the name "textures_volvo_fm.dds" and default size is 2048x1024 for xhsl cab and "globetrotter.dds" for hslp cab!
Link 3 BDF addonLink 4 Signs on your Truck compatibility addonLink 5 Template
Credits:
galimim