FS17 Caruelle Nicolas Stilla 460X by BOB51160
2.0.0.0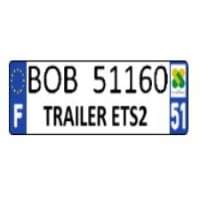 Bonjour a tous aujourd'hui je vous présente le mod FS17 Caruelle Nicolas Stilla 460X By BOB51160,la Marque de l'outil est la Marque Tecnoma, vous trouverez 6 Models de 6 couleurs differente et plusieurs gyrophares en été ajouter plus une plaque de convoi agricole,la capacity du réservoir est de 50000 Litres, pour plus de renseignement voir les photos, je vous souhaite bon jeu a tous. BOB51160.

Hello everyone today I present to you the FS17 Caruelle Nicolas Stilla 460X By BOB51160 mod, the Tool Brand is the Tecnoma Brand, you will find 6 Models of 6 different colors and several beacons in summer add more an agricultural convoy plate , the capacity of the tank is 50,000 Liters, for more information see the photos, I wish you all a good game. BOB51160.

Hallo allerseits, heute präsentiere ich euch die FS17 Caruelle Nicolas Stilla 460X Von BOB51160 Mod, die Werkzeugmarke ist die Marke Tecnoma, Sie finden 6 Modelle in 6 verschiedenen Farben und mehrere Leuchtfeuer im Sommer fügen mehr eine landwirtschaftliche Konvoi-Platte hinzu, die Kapazität der Tank ist 50.000 Liter, für weitere Informationen siehe die Fotos, ich wünsche Ihnen allen ein gutes Spiel. BOB51160.
Files
About Mod
| | |
| --- | --- |
| Latest Version | 2.0.0.0 |
| Game | FS 17 |
| Category | Implements & Tools |
| Game Version | 1.5.3.1 |
| Downloads | 443 |
| Created | 1 year ago |