ROPA DLC and Official Expansion 2 Coming Soon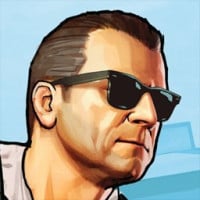 The coming expansion and downloadable content for Farming Simulator 17 is expected to significantly enhance the overall player experience. The already long list of manufacturers in this game will now include ROPA. This exciting addition will feature six brand new vehicles and various farming equipment that you can use to cultivate your land. The downloadable content will be fully accessible on March 13 for Xbox One, PC/Mac, and PlayStation 4.


Those who use a PC to play Farming Simulator 17 will be able to buy all of the new vehicles as a set. This is part of the ROPA DLC and coming expansion. You can expect to get the full ROPA pack along with two DLCs that are currently accessible within the game. This provides players with 38 new vehicles and equipment for both Farming Simulator 17 as well as Farming Simulator 17 Platinum Edition.


You will receive access to the ROPA Pack, KUHN Equipment Pack, and the Big Bud Pack. If you enjoy creating your own unique content in this game, you will be happy to know that the new expansion will feature two e-books. These e-books are titled "Farming Simulator Modding for Dummies" and "The Art of Modding". You can read these books to learn just about everything you need to know for modding in this game, including how to create your own vehicles, equipment, fields and much more.


Many Farming Simulator 17 players have really gotten into modding in this game, simply because there is so much that can be done. If you want to create your own content within this game, you will definitely want to get the books mentioned above. These books provide players with detailed information on how to go about modding in Farming Simulator 17 and Farming Simulator 17 Platinum Edition.

The complete ROPA Pack downloadable content will be accessible as a digital download for PC/Mac, Xbox One and PlayStation 4 starting March 13th, 2018. All of the downloadable content is included in the Season Pass offer for PlayStation 4 and Xbox One players.


The Official Expansion 2 will include the ROPA Pack DLC as well as a physical retail package for PC players. You will need to have the basic Farming Simulator 17 or Platinum Edition to take advantage of the expansion and downloadable content. This is an exciting new development all fans of this game.
Files