What's new in Farming Simulator 17 Platinum Edition?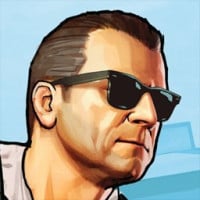 The platinum edition has been scheduled to be released on November 14th and this eye-catching edition promises to give its fan a thrilling moment of nothing but complete action. The farming simulator itself brought huge content that made the fans go BOOM; the platinum expansion will offer totally cool features enriching the gaming experience.

What the platinum edition brings
As from 14th November, fans of this amazing series will be able to experience a revolutionary moment with the ultimate agricultural simulation and the re-edition of the game. Here is what the platinum edition brings;

• You will be able to get a new South American setting which brings authentic panorama, special vegetation, a magnificent railroad network, local cows and sugarcane fields.

• A change of the usual scenery which for most is a game changer.

• The platinum edition also brings more game-play possibilities.

• Addition of sugarcanes to the existing variety of crop types which only means that for fans, this is a chance that you'd want to develop your farming enterprise.

• Get to work with the latest machine and a world leader cane harvester technology.

Therefore, it means that with the platinum edition, the fun is unlimited. What makes the platinum edition more superb is the fact that you will still have the freedom of choice. This means that you can develop your farm in the manner that you'd want.

Enjoy while you still can…

To make sure that you get the most out of the farming simulator 2017mods, you will have to make sure that you have some multiple solutions. These are;
• For the PC/Mac lovers, the farming simulator 2017 platinum edition will be available in retail stores or for download which makes it totally cool.
• For starters at the farming simulator 2017 mods, you will be able to access the platinum edition available in a boxed version or even for download.
• As from 14th November, the PS4 and Xbox one players will be able to access the edition from their consoles.

Make every bit count. This seasoned game will bring you fun like no other and so, be ready to get a thrilling experience with this the platinum edition.

What makes this edition better?
The standard in this premiere series is the fact that you will not only get fun! You will also be able to access a colossal range of fully branded and authentic farming equipment. More to that, you will be able to drive over 240 farming vehicles and equipment from over 75 manufacturers making the farming simulator 2017 mods one of a kind. Lastly, get to the garden, tend to livestock and take part in the forest adventure, and create your dream farm.

Conclusion
The farming simulator 2017 mods is a game that has been made to give you a real-life experience and an adventure that you are not going to easily forget. Be on the watch out and do not let the platinum edition pass you by.