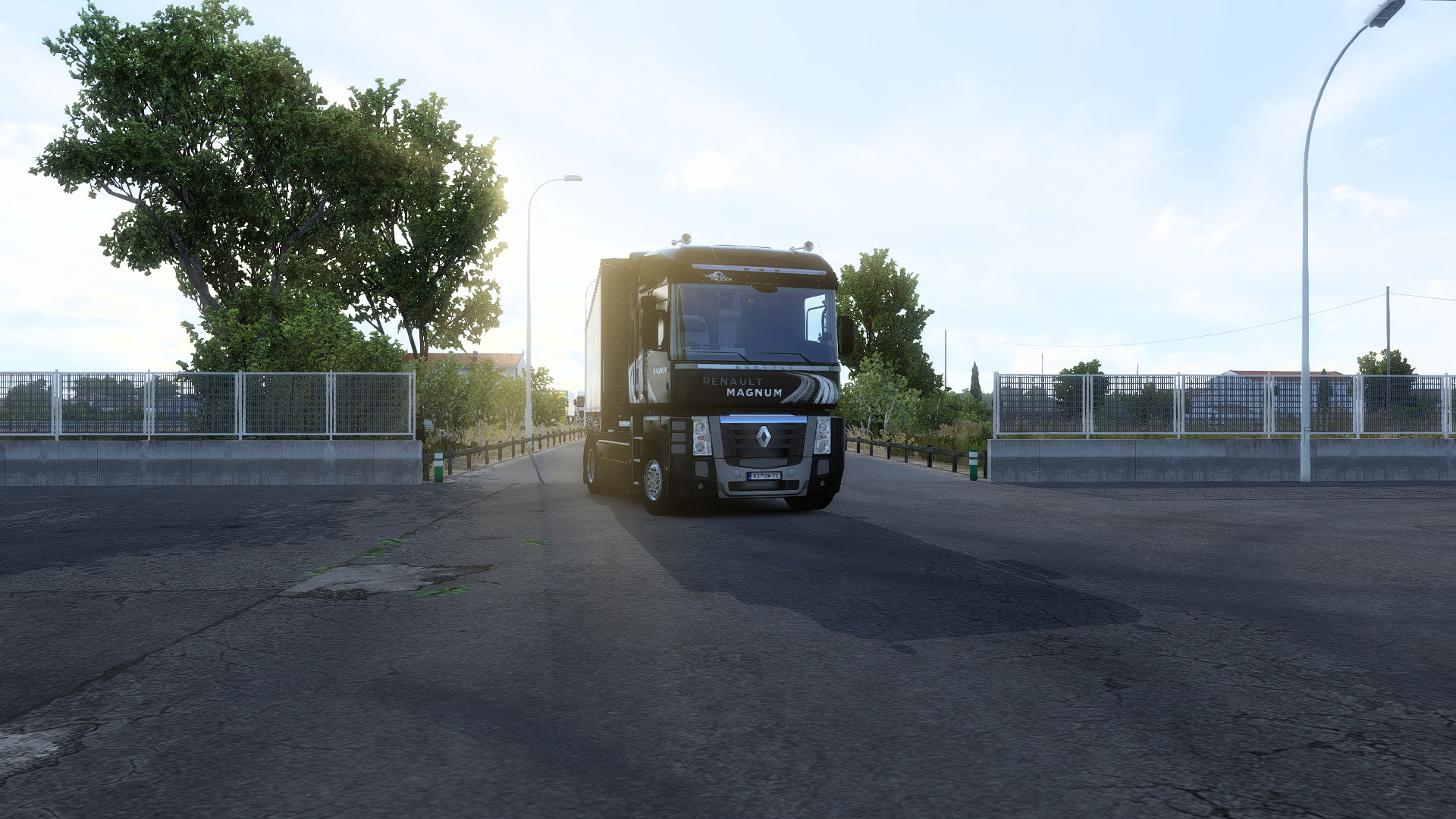 Renault Magnum Updates v21.01 for v1.39
v22.2 (1.44)
Latest Update
Changelog v21.01 (04.11.20)
Updated for compatibility with 1.39


Changes v21.01:
* Adaptation to version 1.35 and to DirectX 11
* Updated camera settings
* Updated on-board computer
* Updated sounds
* The lift axle indicator now shows the status of the axle on the trailer (and not on the truck)
* Added three chip-tuned engines - for 577, 615 and 677 hp
* Added black variant of trailer cables
* Added "Route 66 Metallic" skin
* Added "Renault Magnum Metallic" skin for Magnum and for Krone trailers
* Added "Duda Transport & Logistic" skin for Magnum and for Krone Profiliner trailer
* Minor changes on the exterior and interior model
* Removed outdated version of wheel chocks
This is a complete rework of the standard Renault Magnum.
Many options for chassis and tuning
All previous versions of this mod, as well as all the fixes to them - delete!
The file magnum_updates_v21.01_by_knox_xss.scs should be placed in the mod folder.
For tandems (optional):
The file magnum_updates_v20.xx_bdf.zip from the "BDF" folder is also located in the mod folder.
Scandinavian version of Coolliner added
Now all tandem trailers, including the Scandinavian Coolliner, are tied to default weights!
- Amendments to the model and textures
-Bagfixes and edits
-Added cable support
- BDF trailers are now available for purchase.
Credits:
Author by: Knox_xss
Collaborators:
Hard_Chebur - interior decoration
dmitry68 - dashboard animation
Flemming V - basic models of booths and trailers for BDF
DANZ - flashing beacons, signs and signs
oq37 - pennants
kuba141 - on-board computer
50keda - the basic model of the navigator
SCS Software - The Magnum Base Model