World of Warships - Ultimate Warship Game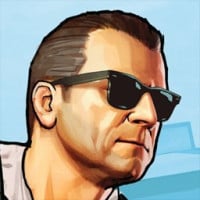 World of Warships was released on September 17, 2015, and it a completely free-to-play MMO with a naval action theme. The ships in this game are controlled from an overhead view, as if a captain was looking over the central tower. There are over 200 different ships in this game that date all the way back to World War I and World War II. The different types of ships in this game include Aircraft Carriers, Destroyers, Cruisers, and Battleships. Submarines are not part of this game though.



You will find that World of Warships features the same level of tactical diversity and upgradeable modules as everything else Wargaming has come out with. Each ship in this game has a certain number of modules that can be fully accessed through experience. The player's experience can unlock modules, and when a ship's modules have been adequately researched, the player can move onto the next ship. When it is fully upgraded, it becomes an Elite ship.


There are a number of mods that can be used in World of Warships for ships, armor, weapons, maps, flags, skins, sounds, and more. You will have a number of options when it comes to choosing different skins to customize the look of your ship the way you want. One of the mod limitations for this game is that you cannot have multiple crosshairs, but there are lots of different ones to choose from.


Aslain's ModPack is really the best option you have when it comes to modding in this game, simply because it stays up to date with various mods throughout time. With these mod capabilities you will be able to customize what your ship looks like in every respect, as well as how it functions. There are also mods to help you see an enemy's last known position and other things to give you the upper hand when playing this game.
https://www.modland.net/uploads/images/world-of-warships/news/thumbnail/world-of-warships-ultimate-warship-game_ModLandNet-2.jpg

The ships and graphics as a whole are quite detailed in this game, making for an exciting and quite realistic overall gaming experience. When it comes to ship mechanics, arcade steering movement forces you to consider the speed and positioning of your ships. Each ship has striking detail, as they have all been modelled after the blueprints of real historical ships. Ship modules can be improved through research, which in turn will increase your vessel's durability and firepower.